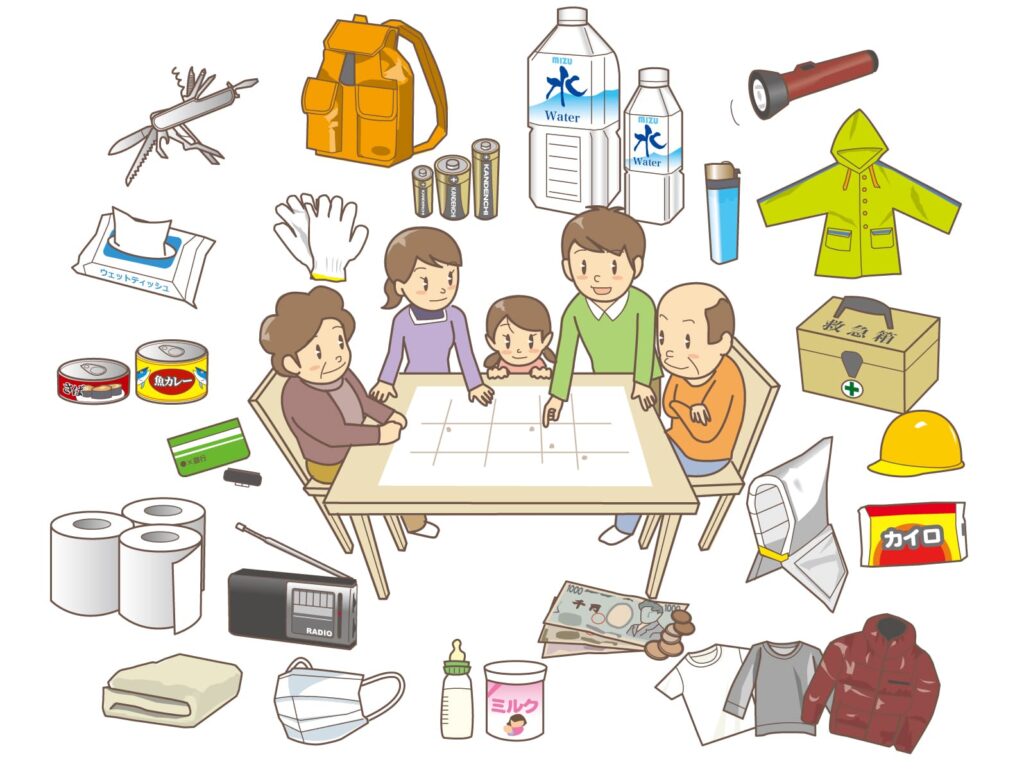 Are you prepared for home evacuation?
There are times that it would be safer to stay home. It is recommended to gather supplies for the entire family to live for 3 to 7 days.
Check list – basic
Non-perishable food: three-day to one-week supply, with a manual can opener
Water: 4 litres per person, per day for drinking and sanitation
Phone charger, battery bank or inverter
Battery-powered or hand-crank radio
Battery-powered or hand-crank flashlight
Extra batteries
First-aid kit and medications
Personal toiletries and items, such as an extra pair of glasses or contact lenses
Copy of your emergency plan, copies of important documents, such as insurance papers
Cash in small bills
Garbage bags and moist towelettes for personal sanitation
Seasonal clothing, sturdy footwear and emergency blanket
Dust masks if you live in an area that's prone to earthquakes
Whistle
Help/OK Sign
Unique needs: Addition & Subtraction
Above list is provided as your starter basic kit and each household should consider add/subtract items as needed. We will post separate articles about emergency supplies for a family with a baby/small children, seniors, pet, and those who have medical conditions.